Laugh with me!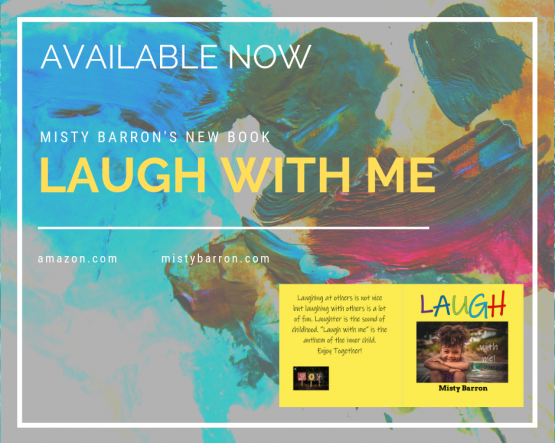 Laugh With Me!
a book for all laughter lovers
Laughing at others is not nice but laughing with others is a lot of fun. Laughter is the sound of childhood. "Laugh With Me" is the anthem of the inner child.
Order Your Copy Today!
Available Now!
march fourth with laughter video call
Tuesday ticklers, will rogers gardens, okc
B-NOw, Beautiful network of women, texas
ABOUT me
Misty Barron is a certified Laughter Yoga Leader. She has advanced degrees in Psychology and School Psychology. She is the co-owner of a national computer technology business and travels extensively. Married with five children and one grandchild, Misty and her husband split their time between West Texas and Oklahoma City. Misty enjoys helping people to access the Joy that lives within them and to find the benefits that comes from having an intentional laughter exercise practice.